Buying Japanese cars from stock vs buying cars from the Japanese Car Auction
There are always trade-off alternatives while making decision on purchase of used cars from Japan. Though online Japanese Car Auctions is the best source of purchasing cars, stock cars of the Japanese Car Dealers (JCD) are physically existing and tangible cars.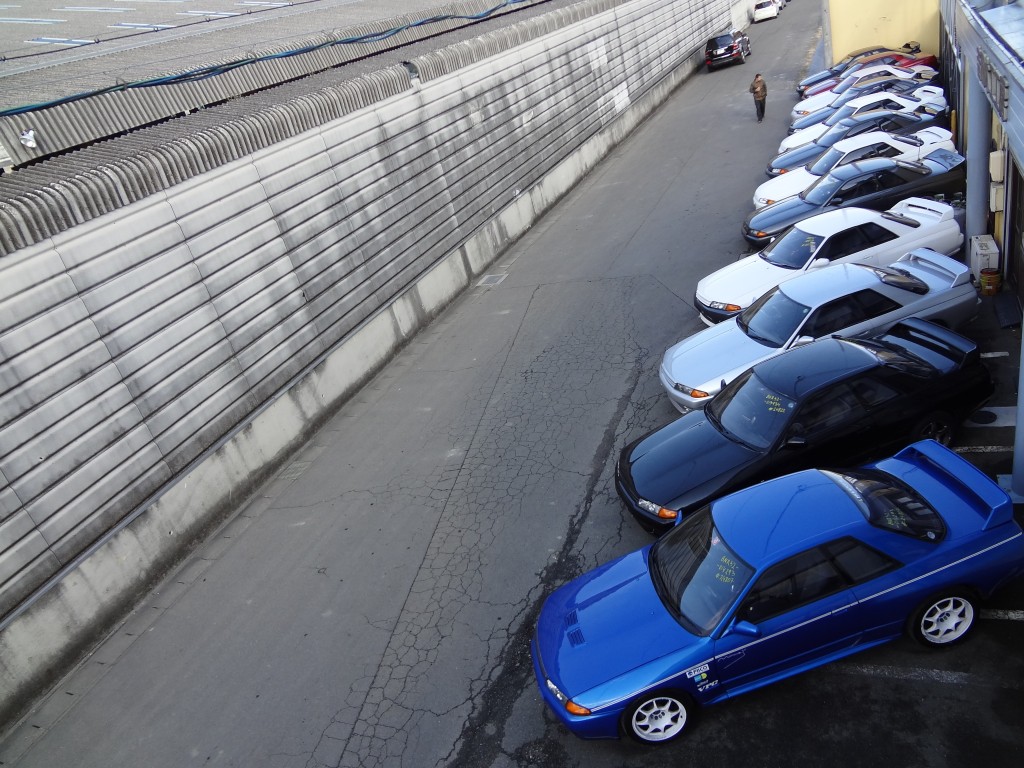 Pros and cons of both sources are always subject to disputes.  However, pluses of the JCD cars prevail minuses for many reasons.
Buying cars from stock
Cars are at the ready so, no need to wait until you find proper car from the auctions
Stock cars are ready to be shipped
Small problems fixed (dirt removed, minor repairs done etc.)
More information and more photos available. Professional JCD take as many photos as possible to show the cars from all perspectives and also to show some small problems if any
De-registration done (all vehicles to be taken out of the territory of Japan must be de-registered)
Export Certificate available (document needed for Customs and registration of the vehicle in the country of shipment)
Buying car from the auction
Although auction inspection (information on the Auction Sheet) is professional enough, it doesn't provide comprehensive information on the vehicle
Full-scale examination of engine, transmission and steering is not possible since it requires long distance drive and longer hours of operation
In some cases it is impossible to check actual manufacture date (age of vehicles in Japan is counted from first registration in Japan). For some cars information on actual manufacture date can be taken from seat belt tag.
Only few pictures available
There is some possibilities that the vehicle will be damaged, scratched, dented during transportation from the Auction House to the Japanese Car Dealer's yard
There are 17 national holydays in Japan including Golden Week holidays. Vast majority of auctions don't work during major holidays and on the Christmas Eve