DOING A CONTAINER SHIPMENT? Loading Options after Auction Purchases in Japan
Shipment of cars in containers
Container shipping is more economically reasonable since we can load not just cars, but also car parts and any other goods purchased either from Japanese Yahoo! auctions or Used Car Parts Shops in Japan (Up Garage).
We can load 4 cars into a 40 ft. container or 2 cars into a 20 ft. container. Some over-sized vehicles such as cranes or large wheel loaders may require a 40 ft. high type container.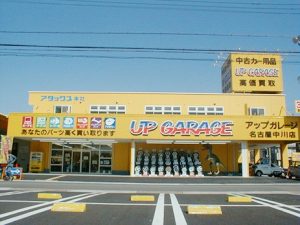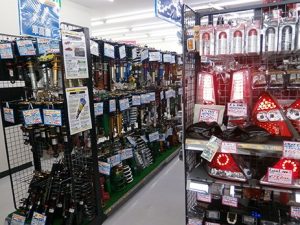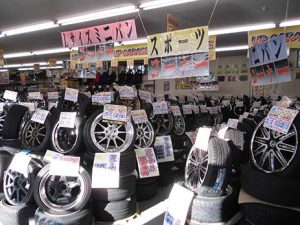 Up Garage, a used and brand new car parts and accessory shop, which is very popular throughout Japan
A mixture of cars, car parts, goods and dismantled cars is also great option while shipping in 40 ft. containers.
Container Loading Options
Option 1: Cars only: Hard leashing (double-bar 90*90 mm limber pine) is combined with a heavy duty 2 ton winch and strengthened heavy duty synthetic rope
To guarantee a safe shipment, we construct special wooden stand for each wheel of the car to be loaded and firmly fixed on each wheel.
We lift-up and fix large SUV type vehicles on solid wooden frames and load sedan type casr under the lifted up SUV.
Option 2: Cars and Yahoo goods: Hard leashing (90*90 mm limber pine), special wooden frame/cell
Once all cars are loaded into thecontainer, we construct a solid wooden frame and load goods and car parts in a cell to secure the cars from damage and to guarantee a safe shipment.
Option 3: Cars, Yahoo goods and dismantled cars: Hard leashing (90*90 mm limber pine), special wooden frame/cell
Depending on the order of the customer, we can load cars, dismantle and load car parts, as well as load Yahoo goods in empty or free spaces of the container.
Option 4. Oversized vehicles, boats, tractors, forklifts, engines + Yahoo goods
Oversized vehicles, boats, tractors and forklifts need to be loaded with careful attention, thus we construct a solid wooden frame to firmly fix low height boats and underneath it load engines, transmissions, steering and other heavy items.
When we load several forklifts, we disassemble the fork and counterweight from the frame of the forklift and load them separately.
Option 5: RORO shipment
RORO is an abbreviation for Roll-On/Roll-Off, and is a shipping option for wheeled cargo. In other words, cars can be taken to a shipping port and loaded into a specially designed vessel for RORO shipments.
RORO shipment of cars is good for customers who want to buy only one vehicle.  All car export companies in Japan practice such an option; although it is less safe compared with container shipping for the following reasons:
It doesn't guarantee safe shipment, especially if you choose a cheap shipment/shipping line; very dangerous during extreme weather conditions. Please watch the following video for a better understanding: https://www.youtube.com/watch?v=38jDQkkaxT8&feature=youtu.be
It also doesn't guarantee that body parts (headlights, tail lights, grills and others), and expensive interior (audio devices, panels and others) will not be stolen.
Some small Japanese Car Dealers that don't have their own land property and yard/parking facilities ship cars directly from Auction House to the port, thus the vehicles don't undergo pre-shipping inspection, cleaning and repairs of vehicle problems and damages. Such shipment option is risky to those countries that put strict requirements on rusted, repaired and dirty cars[1]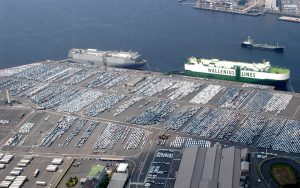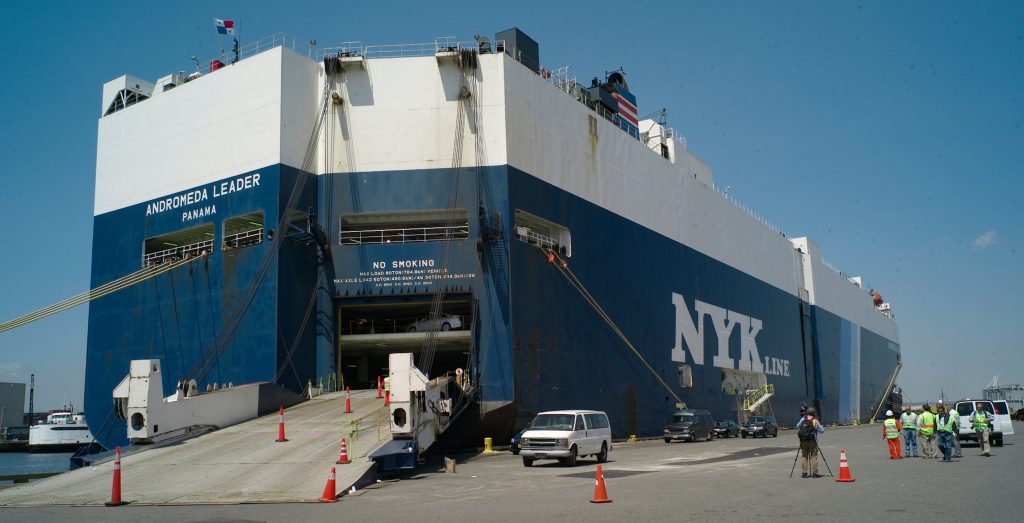 Option 6: LCL shipment
LCL is an abbreviation for the term Less than Container Load. When we purchase and ship part and goods only, we make a wooden crate and load parts and goods, and share the space on the container with other similar cargo.
This mode perfectly fits customers who just started their business. Once sales of such customers increase and they start purchasing parts and goods in a bigger quantity, we can load parts into either 20 ft or 40 ft containers.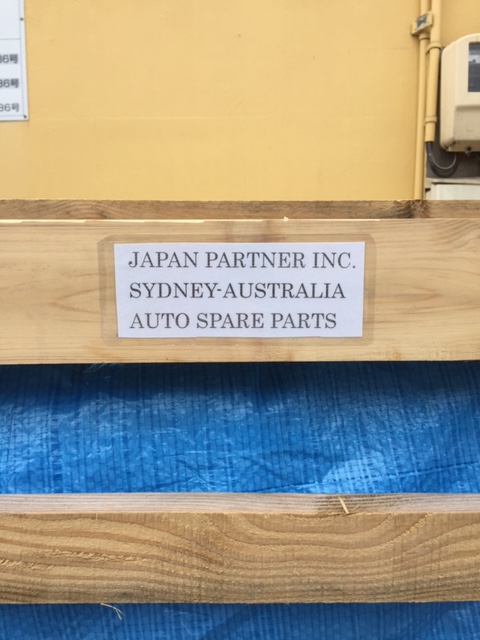 [1] For example, cars with rust and repair histories are not allowed to import to New Zealand.