Tips for buying car parts from the Yahoo Japan Auction
The Yahoo Japan Auction offers a wide variety of goods, services and works however, number of goods being auctioned prevails in a great extent.  It is similar to e-commerce, very popular in Japan and is the main "customer to customer" Internet sales and services business.   Perhaps, Yahoo Japan Auction is more popular in Japan compared with eBay.
The Yahoo Japan Auction is a life auction like any other type of e-commerce. It works 24 hours a day, 7 days a week and 365 days a year irrespective of week-ends and holydays.  Hundreds of new items added every minute and some more hundreds of items being sold.
Cars, as well as car parts are available as any other goods like mobile phone or pencil. For example there where 26289[1] Toyota engines and engine parts available as of April 29,015 2.42 p.m.  (Please, see screenshot below)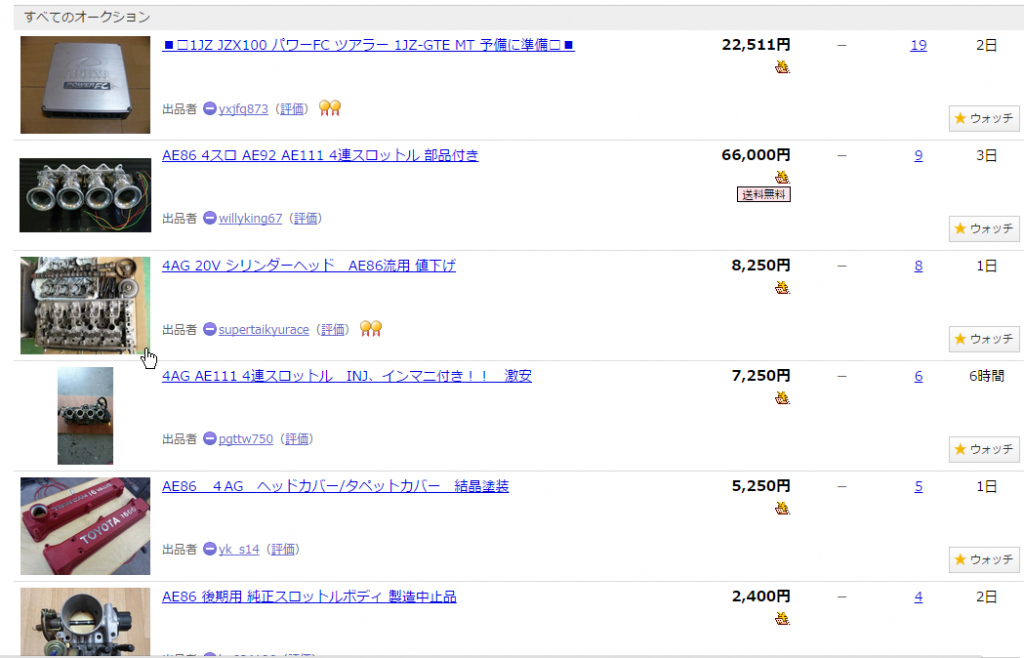 Purchasing cars from the Yahoo Japan Auction
The Yahoo Japan Auction is also an alternative way of purchasing Japanese cars although this auction cannot compete in number of sales with Japanese Car Auctions.  However, in some cases it is cheaper to purchase cars from the Yahoo Japan Auction since it is not required to pay auction fee charged by Japanese Car Auctions.
The following points can be highlighted as disadvantages of purchasing cars from the Yahoo Japan Auction:
Car condition assessment is done on ad hoc bases since it is done by the car owner but not by professional full-time expert at the Japanese Auction Houses
Usually, the owner doesn't provide full description of car condition and problems
In most of the cases in it impossible to check real manufacture date and real mileage
Pluses of purchasing cars from Yahoo Japan Auction are:
Unlike Japanese Car Auctions you can bid for the car by yourself
You can ask questions, get more pictures of the car and are able to get more information on car
You have a better information on location of the car so that you choose cars from the locations that are close to your Japanese Dealer and save money on transportation
 Delivery, storage and shipment of the Yahoo Japan Auction goods
Logistics companies are tightly bound with Japan Yahoo Auction thus serving all customers and businesses throughout Japan.  While final Japanese customers enjoy their goods purchased from Yahoo Japan Auctions upon delivery, some businesses organize further delivery/shipment to all over the world.
Thus, customers who have been cooperating with Japanese Car Dealers and purchasing cars from them, have a great opportunity to purchase new and old car parts from Yahoo Japan Auction. In this regard, Japan-Partner Inc. have been offering Japan Yahoo Auction since August of 2009 and have shipped thousands of tons of goods and car parts.
Japan-Partner Inc. have its own loading terminal, storage houses, container storages and parking to keep and further ship Yahoo Japan Auction goods and car parts.
Photo 1. Japan-Partner's roofed storage facility
Photo 2. Japan-Partner's Tent storage for wheels and tires and container storages
Upon purchase of every single Yahoo Japan Auction item, Japan-Partner's computer system automatically assigns unique code to identify delivered item and customer.  Inventory Department personnel accurately labels each delivered item and takes it to appropriate storage facility.
Photo 3. Screenshot of Yahoo Japan Auctions tracking page.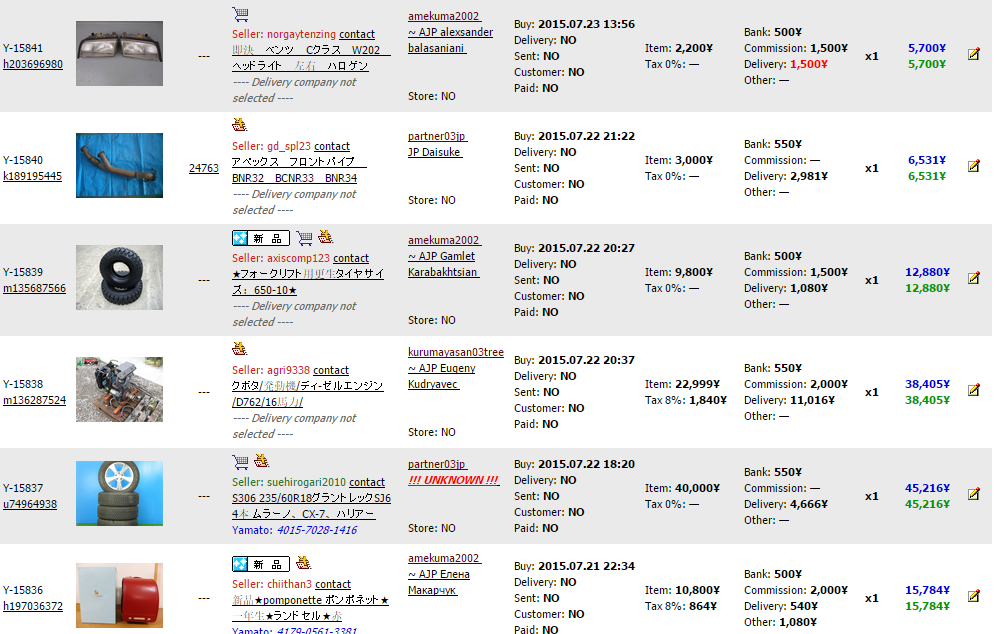 Photo 4. Yahoo Japan Auctions labeled with unique code and customer's name written
When time comes to load and ship vehicles, Yahoo Japan Auctions' goods and items can be either loaded inside the car, on empty spaces between loaded cars or on a specially constructed wooden cell in the container.
Shipment of Yahoo goods is also possible by LCL mode (less than container load).  In this case Carpenter shop staff of Japan-Partner Inc. constructs strong wooden box.
All Yahoo purchases are accurately wrapped with bubble-wrap and then into carton frame and further loaded into the wooden box. This is done in order to secure Yahoo goods from scratches and deformation during the shipment and delivery. Wrapping is very vital especially for iron-made items to protect from moisture, rain and, corrosion.
After completion of loading all Yahoo items, whole box is wrapped again with water-proof PVC film.
Photo 5. Yahoo Japan Auctions goods being loaded into container
For more information please contact at jp6@japan-partner.com or +81 567 940015